What happened so far... part 2
---
This summer was... perfect! Of course we had very very hot days, were would spend almost the whole day indoors... but it was so much fun! We spent los of time in the pool, going to nearby lakes and the beach. We scheduled weekly swimming "lessons"... it was more like: meeting at our place to get the babies in the pool (and ourselves, of course). Here are some of the things we did on weekends:
We wento to the California State Fair. Baby Moomin had a great time at the petting zoo and wathing all the cows :-D
We went to the Union Valley Reservoir with some of Raul's work colleagues.
We spent my birthday at Limantour Beach in Point Reyes and Bodega Bay (the town in which The Birds takes place! :-D)
On the weekends we stayed home, we tried to enjoy the pool and the backyard as much as possible. Most of the time it was just us, but we also had some friends over once in a while :-) We have to to this more often next summer! These two babies are the best of friends! Really, i think she is the only girl Baby Moomin lets near herself and her toys hahaha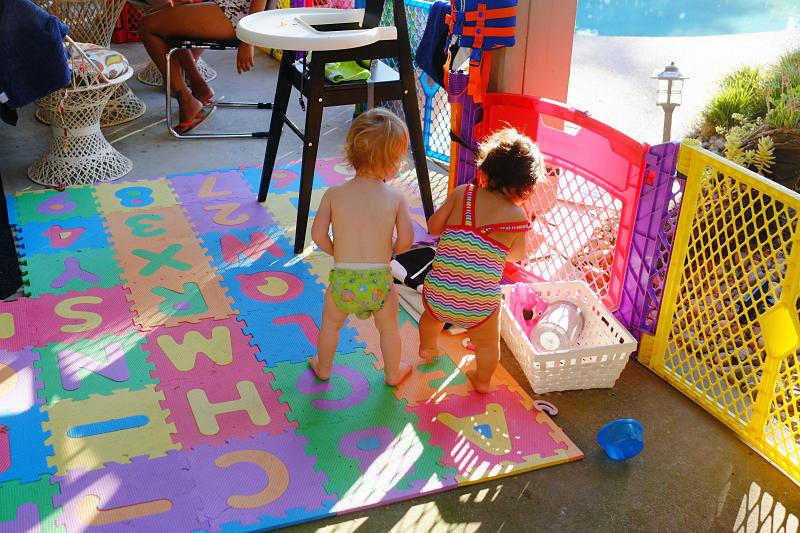 My in-laws are arriving next wednesday! And we're going on a 2 week roadtrip on the 9th! We have sooo much to take care of before we go: first aid kit, food for the road, clothes for 2 weeks for different kinds of weather, take Lola to the groomers... while also trying to get this house cleaned and ready for our family's arrival... Wish us luck!
Enjoy your friday and the weekend!!! 
x.o.