Month 1
---
Exactly one month ago, i gave birth to the most beautiful baby girl i have ever seen! I know all parents think their baby is the prettiest, but come on! look at this little cutie!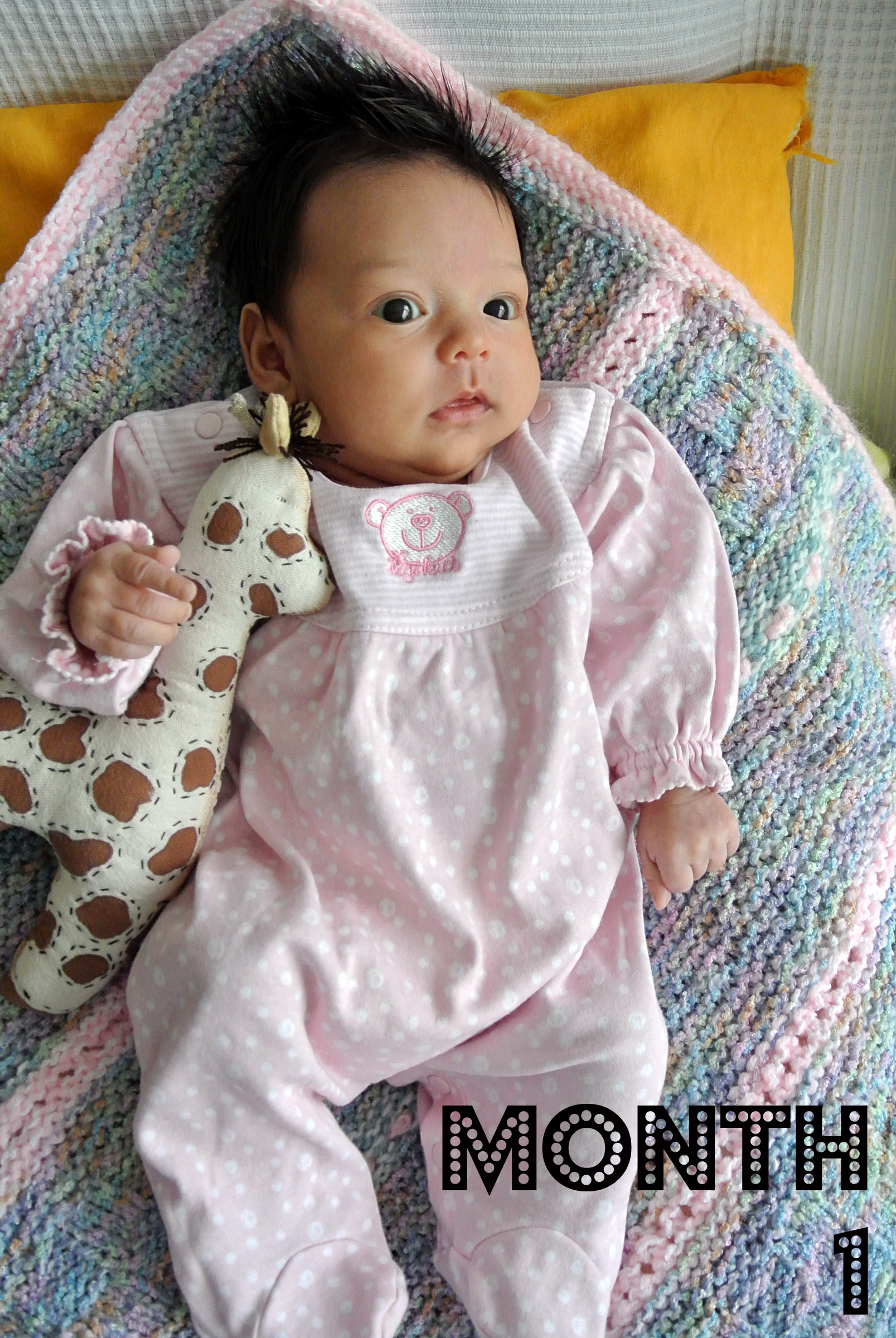 Everything has been good until now. She does not scream or whine a lot, just when she's hungry. We have been having some issues with gas and tummy ache though, specially at night. After eating she just tries so hard to push out gas, that all her meal comes up again :-( I've heard it's normal and not to worry about, as long as she keeps gaining weight and is otherwise healthy, but it does keep us up, because it sounds as if she were suffocating. Believe me, it's not nice to think your baby is in danger. Everything else is ok, she's almost 3,5k, she's super curious and i think she's starting to recognize me! I cannot wait for her to finally smile at me!
Things with Lola have been good too. She's not that jealous anymore... she actually ignores the baby as much as she can ;-) and we started Dog School again.
Raul's month off work is over, which means back to "normal" life again for all of us. I'm a little bit anxious and scared of being home alone with a baby and a dog, but if oters can do it, i can do it too, right? :-/ let's hope so...
I wish you all a nice, productive week!
x.o.