Happiness...
---
We're in Mexico! weeeeeeeeee! But last week was a little bit stressful, we had to take Lola to the city to an official veterinarian office to get her health certification, her veterinarian did a mistake and we had to go again; i had to go to my ob-gyn too (everything is ok, but we could not see if it's a boy or a girl...); we had to get a lot of stuff, you know, presents and stuff... The flight itself was ok, Lola did puke a little bit, but she is otherwise fine. My parent's dog Zamy is a doll, but i don't think they like each other very much... since they are used to being alone it's difficult for them to play together... but every day is a little bit better and we really hope they might become friends :-)
I leave you with a couple of pictures of us enjoying the sun! The little monsters got a bath on monday and they are looking sooo fabulous it would be a shame not to share ;-)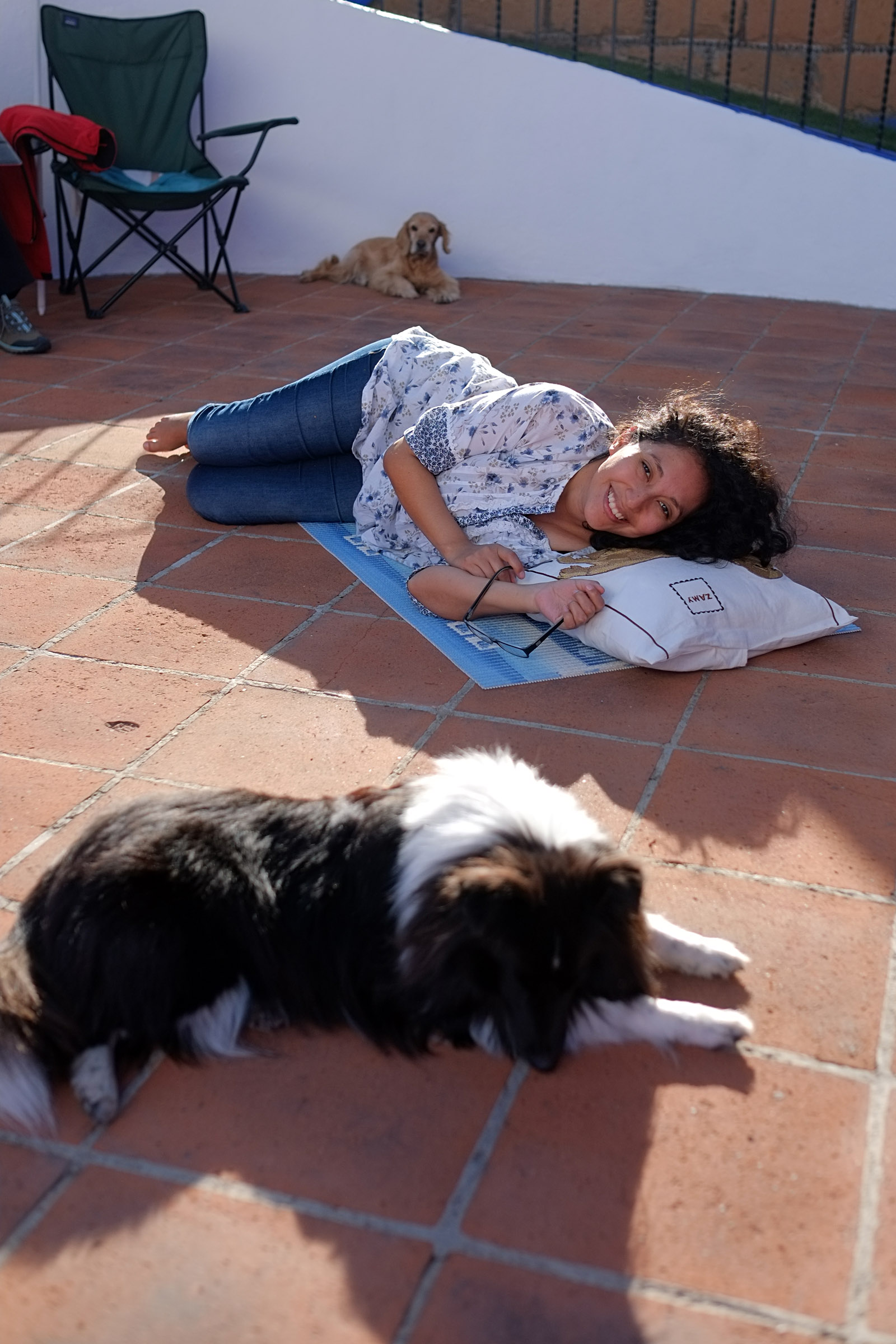 BTW I'm doing fine, i can feel the baby kicking now more distinctly and we're planing to go to my mom's ob-gyn sometime in the next weeks to see if we can finally learn the baby's gender ;-)
I wish you all a happy wednesday!
x.o.