DIY: Sewn Origami Paper Cards
---
So, today i want to finally show you my birthday cards for september... i know, it was like ages ago, right...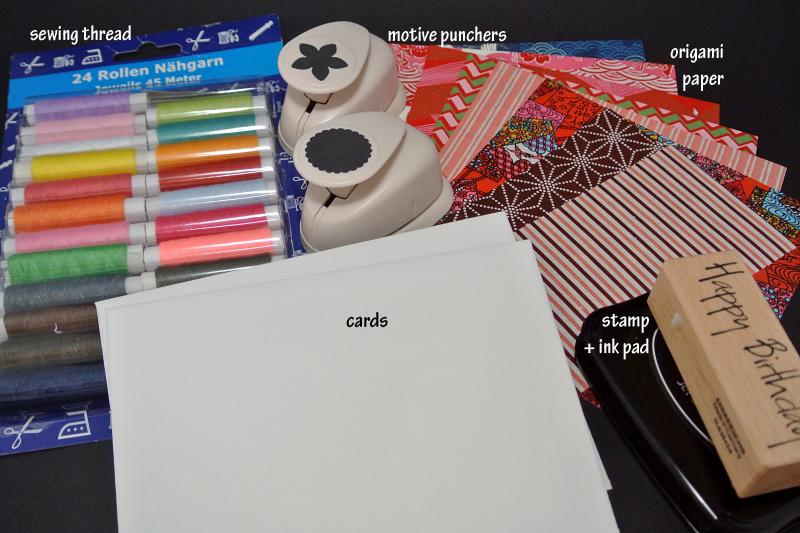 You don't necessarily need origami paper, you could as well use whatever kind of paper with a nice pattern or color. If you don't have motive punchers, you coud just cut out forms, but these punchers really do the job pretty fast and easy.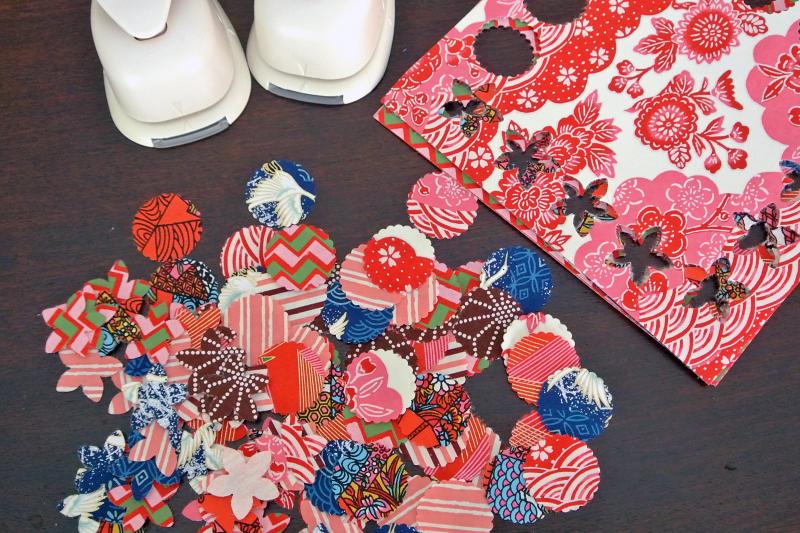 Lay out your origami in however form you want and i would recomend to glue it to your card. As you see my thread does not go through all the pieces. I used it more for decoration than to actually hold the pieces on the card. Then just stamp, write, paint your message and you're done!
Glueing every piece to the card was very time consuming, but apart from that, these cards are very easy to make and they look cute :-) Remember to save at least one piece for your envelope!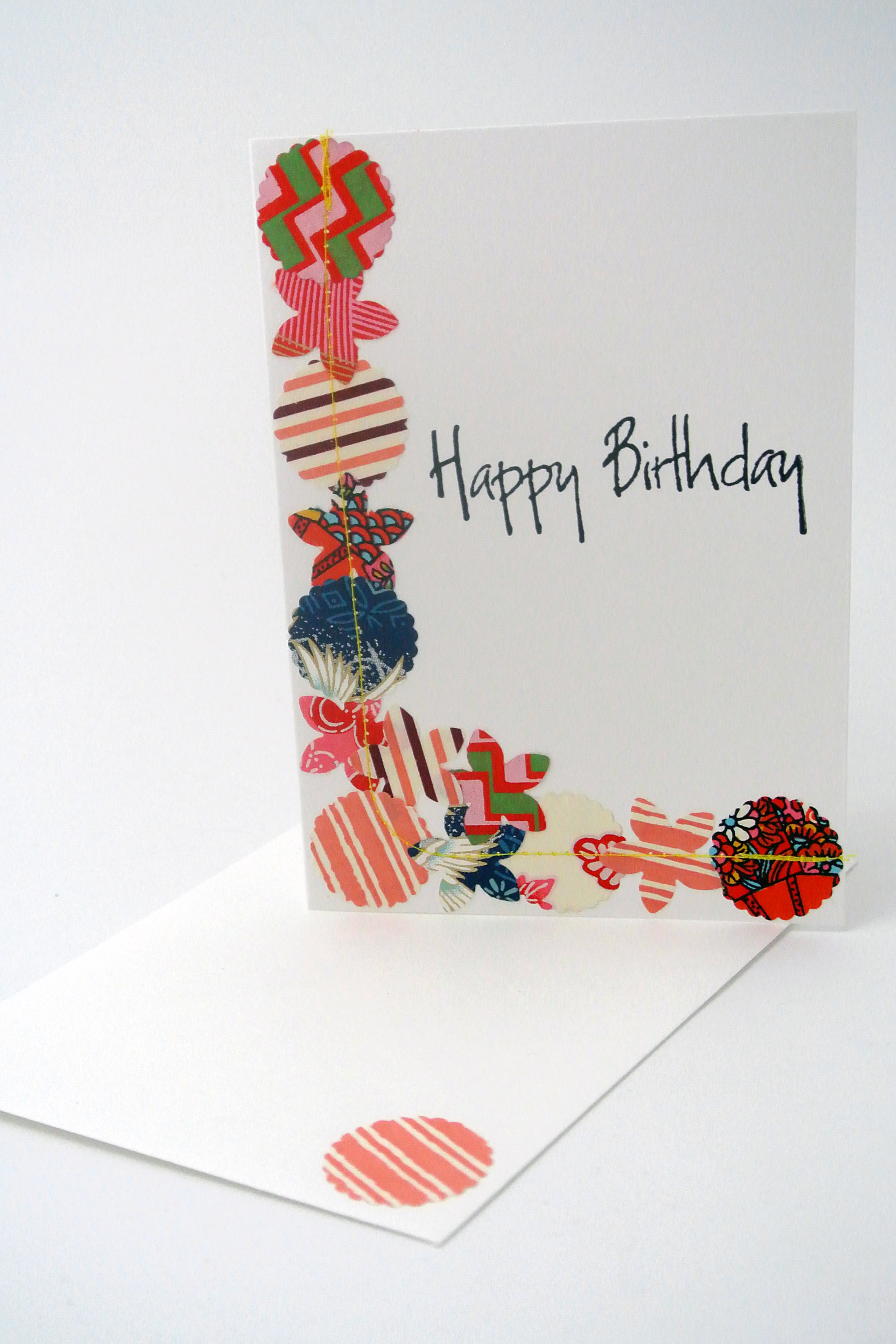 These were the last set of cards i have done and i apologize to my october friends, because i didn't send any :-( i promise to send you pretty cards next year! I have not done any cards for november or december either and i'm not sure if i'm going to because I have a lot to do right now and i haven't told you this, but we are spending the whole month of december in Mexico visiting my family! 
But this is not the end of DIY since we have been doing a lot of stuff lately, which i will hopefully be showing you in the next weeks.
I wish you all a happy tuesday!
x.o.