DIY: Watercolor+Name Cards
---
So, i'm a little bit late on this post, but do you also have those days when everything goes wrong and all you want to do is crawl back to bed and stay there until the day ends? Well, yesterday was one such day for me... i blame it on PMS, darn you hormones!
Whatever... let's talk about this months DIY Birthday Cards!
I originaly wanted to do these cards, but i'm actually very bad at working with watercolors... so i ended up throwing away some horrible water soaked pieces of paper that once were nice cards and decided to simplify the whole process...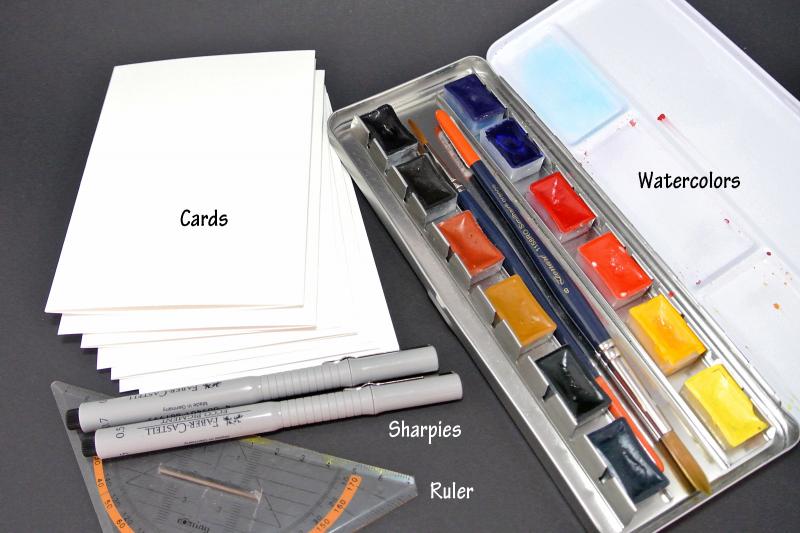 So... how to explain watercolor if i have absolutely no idea? whatever... choose your color and get your paintbrush really soaked with water, then get it full with color. It will lose it's intensity as you work your way from one side of the card to the other... does that even make sense? just brush from top to bottom without adding more color in-between. I wrote my "happy birthday" message on the inside of the card with a smaller, finer brush (that was fun btw...).
Wait until everything is dry and using a sharpie (or wathever other writing tool you want to use) draw two lines in the middle of you card. I used small pencil dots to give me a somewhat even space between each letter. Then using a thicker pen write the name of the person you want to give the card to.
And there you have it! I think these cards are the best i have done so far. I like the personalized detail. I applied the same "technique" to the envelopes, where it curiously worked out way better...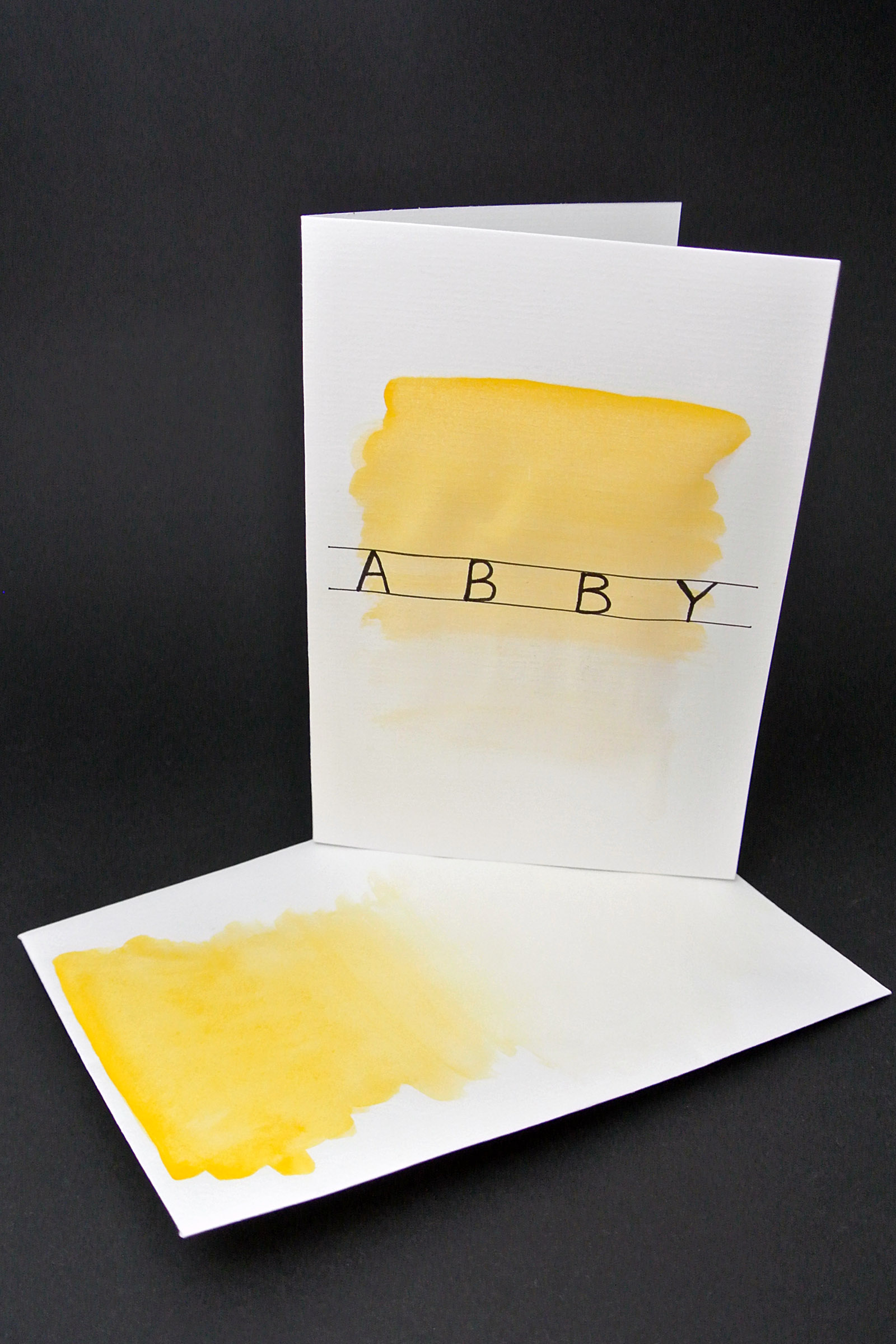 The best part: colors! Weeeeeeeeee!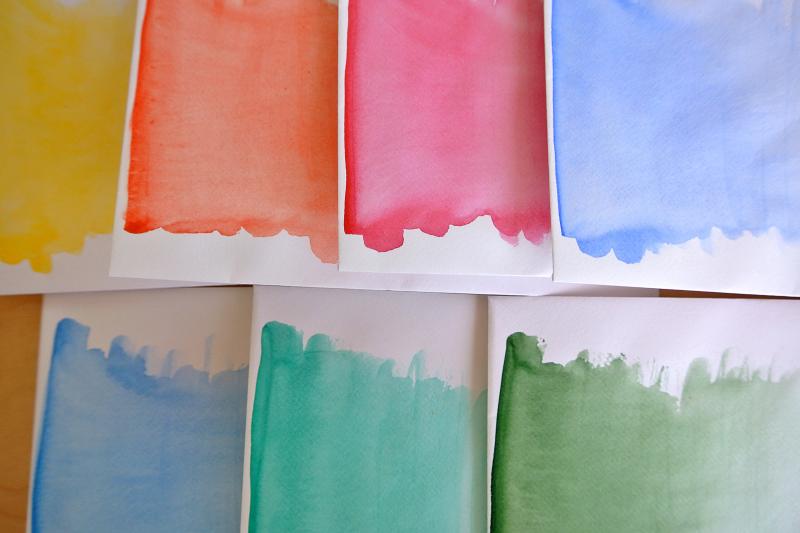 Have a nice sunday!!!
x.o.