DIY: Neon Cards
---
When i was about 8 or 9 i had this awesome/horrible sport suit, you know the "plastic" ones that were so popular in the 90's, the ones that made noises everytime you moved... well, if that was not enough the best part was its color: it had stripes in all the colors of the rainbow, plus the yellow one was neon. 
A couple of years later i had this really cool jacket: neon greenish/yellow, again this plastic-fabric, with a huge purple bird sewn on the back. You could see me coming from far far away.
What made me choose these outfits? I will never know... maybe it was childish fascination with colorful stuff, maybe it was just very, very bad taste. 
Nowadays i don't wear neon, or plastic-fabric anymore, but i'm still attracted to bright colors. I think some things will never change.
Anyways... this month's inspiration came from Ribbon, Glitter and Glue, but neon style!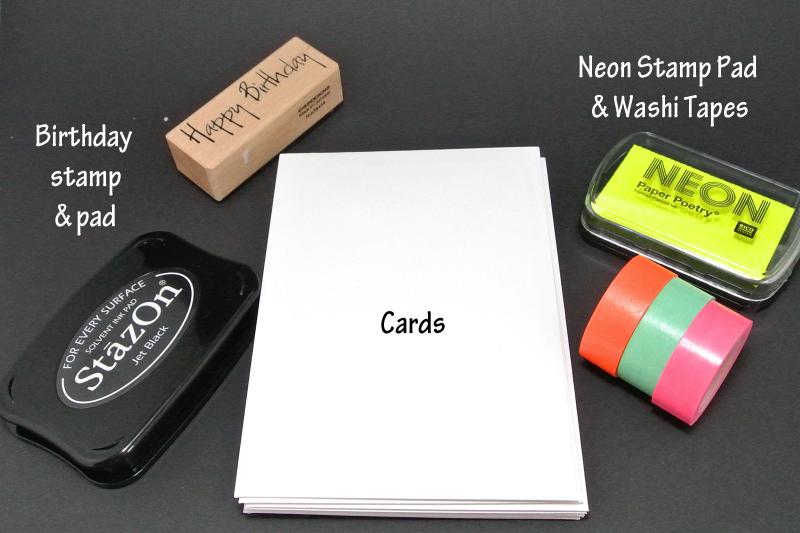 First i stamped a lot of Happy Birthdays over the whole card with this cool neon yellow color that i found.
The green washi tape is not that neon, but i think it fits very well with the rest. I just wove the washi tape together and stamped another Happy Birthday on them with black ink. I thought about getting a birthday cake stamp, but then i wanted to make one by myself and then i was out of time and well... that's how things work around here.
As you can see, my ink didn't stick very well to the tape, which makes me sad, because otherwise the cards look cool... welcome back in my life, my very good friend Neon!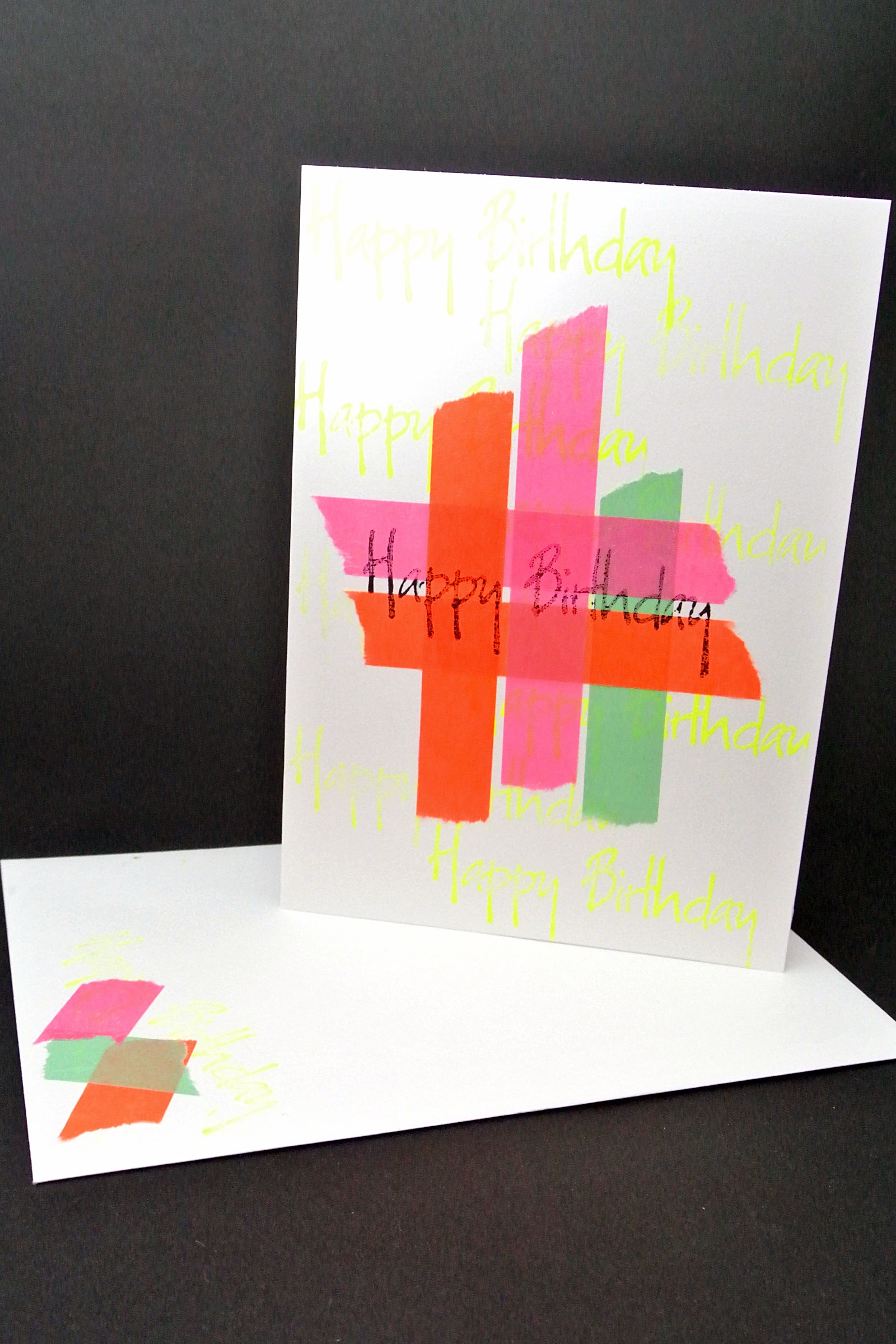 In other news, we're leaving this friday for my father-in-law's birthday weekend! We will be spending the weekend in a cabin in the Bavarian Forest! I can't wait for Lola to see cows and sheep and stuff! 
Have a nice tuesday!
x.o.