Happy 1st Birthday Maria Dolores Heinrich!
---
Today is Lola's 1st Birthday! weeeee! what can i say about her more than i love the little monster sooo much it hurts my heart! This year has been an emotional rollercoaster, with lots of ups and downs. Having a pet is not that easy! I really think that is pretty much like having a child. You are happy and can't believe you now have this cute little being next to you. But then you realize that this little baby is totally dependent on you! it can't feed itself, you have to provide for entertainment and safety and more important, you have to teach it things! 
Lola is super smart! she learns awfully fast... good and bad things. She's my little monster who likes to terrorize the neighborhood by barking at everything she doesn't approve of, which is quite a lot for a being so small.
Things Lola hates: footballs and kids that play which said balls, birds, cats, plastic bags that move with the wind, big dogs, joggers, people that move too fast, hands, small dogs, motorbikes!, roller blinds! squirrels, everything that moves faster than her, kids who run, when you dance or move too fast with your legs, the mailman, sleepy time...
Things Lola loves: chasing birds, water, snow, her round Winnie the Pooh, Bähhh, playing, sausage, peanutbutter, strawberries, cardboard, people-watching from the window, morning breath, barking, going to dog school, hiding behind our legs, yogurt, cottage cheese, bubbles, other dogs, sleepy time, hands, socks, shoelaces...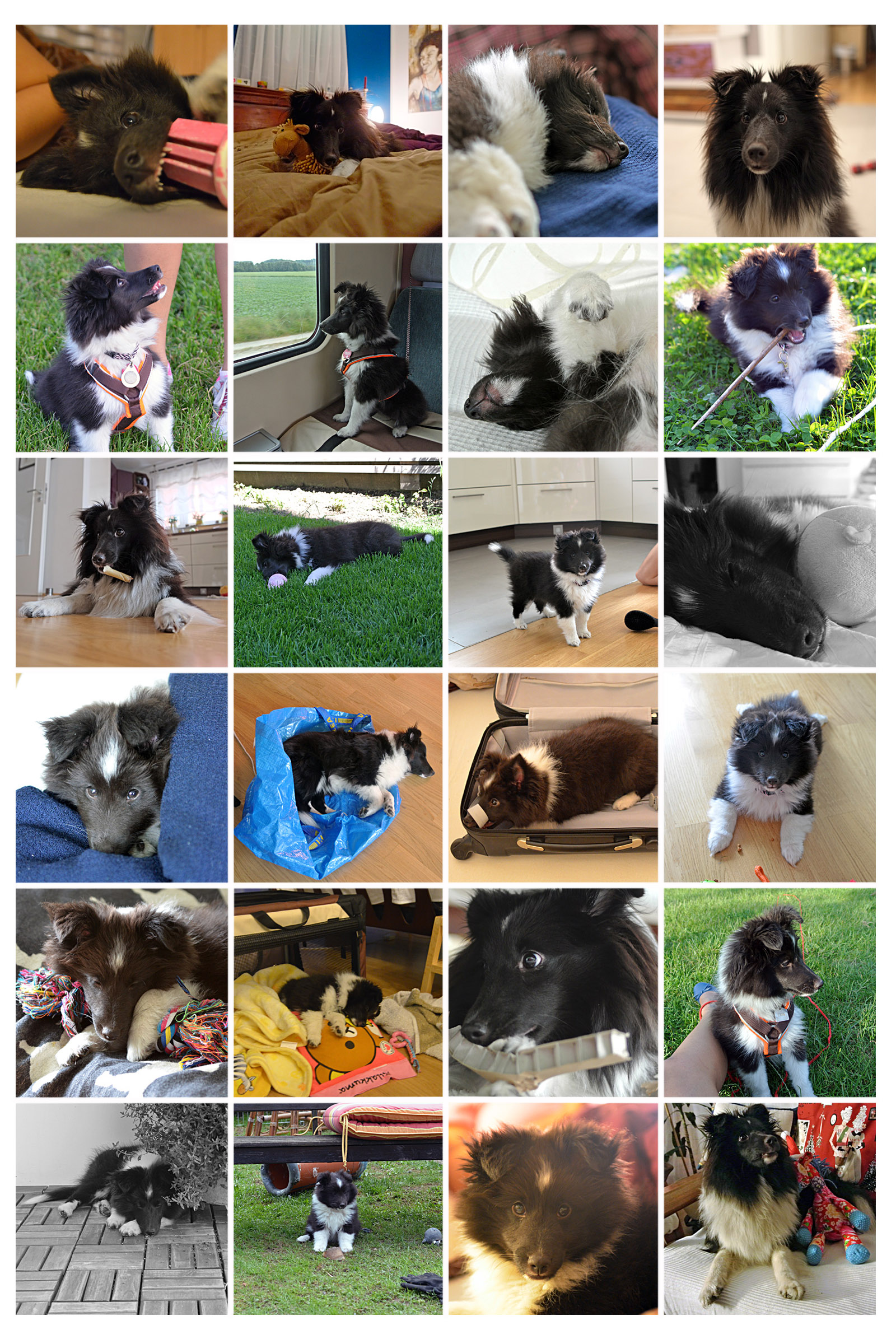 Ah Maria Dolores! you crack me up! I love you sooo much, even if you bite my toes in the morning when i don't want to wake up, i can't imagine my life without you! Well, i actually can, but it's a very boring version of life... without dog hairs in my food...
Happy Birthday baby girl!