Canopy! or how i now feel like a princess
---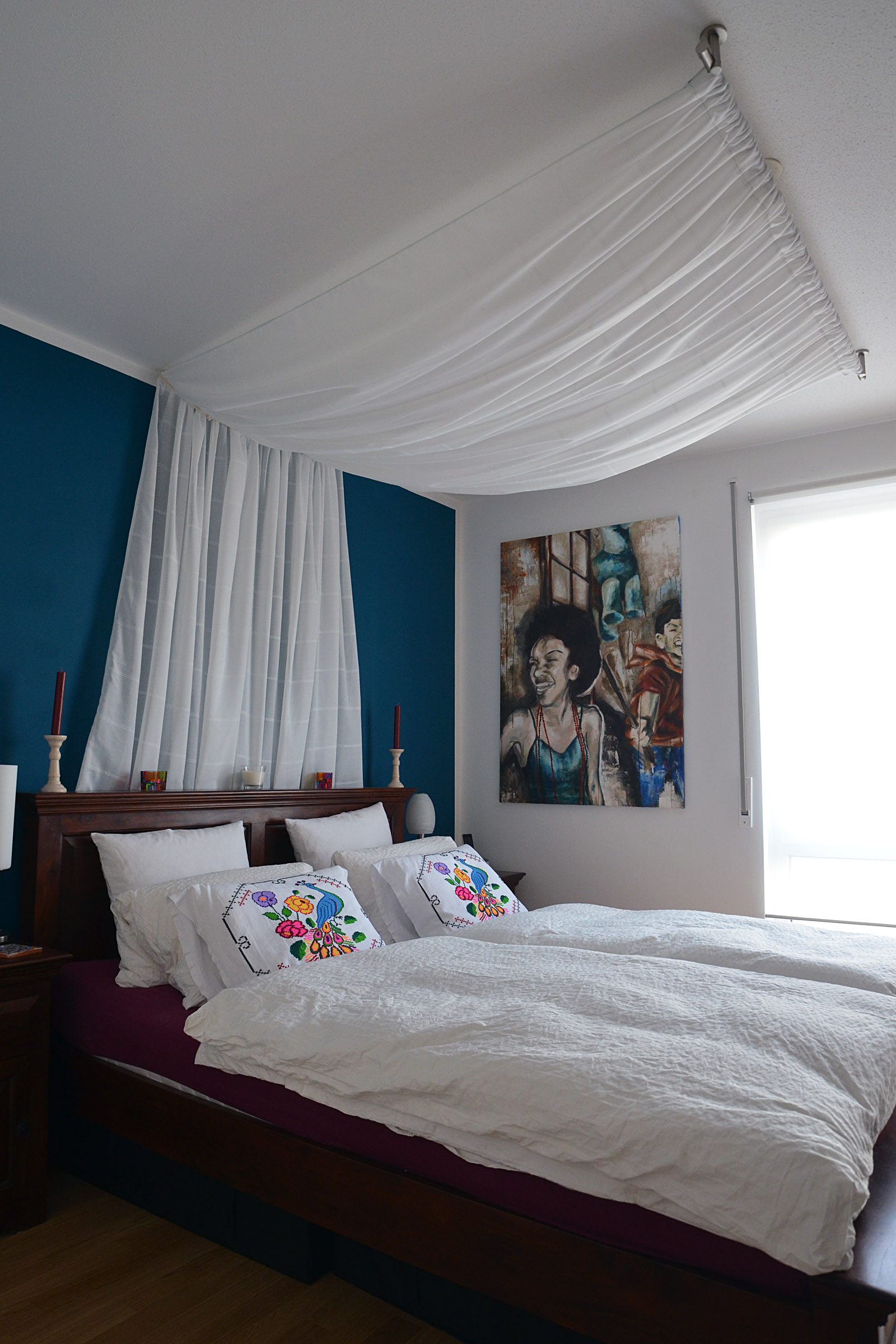 So, what can i tell you about this canopy adventure? Well, that thankfully it was short and easy. I think Raul is going to write about it on his blog, but i thought i might tell you the basics: We used a curtain rod for the front part and a small aluminium rail for the back. Both have LEDs attached to them for lighting. We bought a 3x4 meter white/beige-ish curtain and i sew a seam through which to pass the rod (yes i know the thread is not white! i'm not that smart and didn't buy any and we wanted to hang it as soon as possible, so i just used the next best thing...). Raul cut a small hole into the fabric to pass the cables and hung it. The curtain then goes in between the rail and the cord. Behind the bed, the fabric is attached to the bed by hooks, which took like forever to screw into the hardwood.
And that was it... well, more or less... i did not really do anything besides the sewing ;-)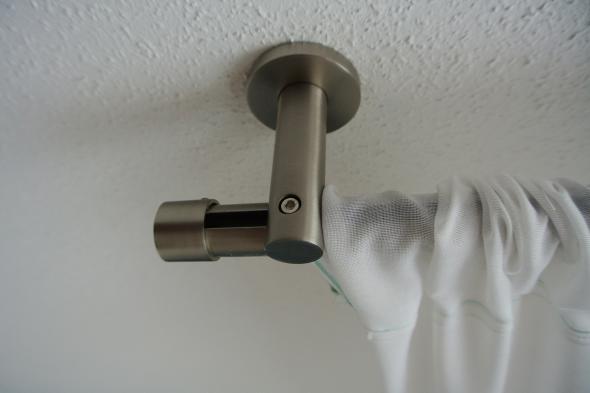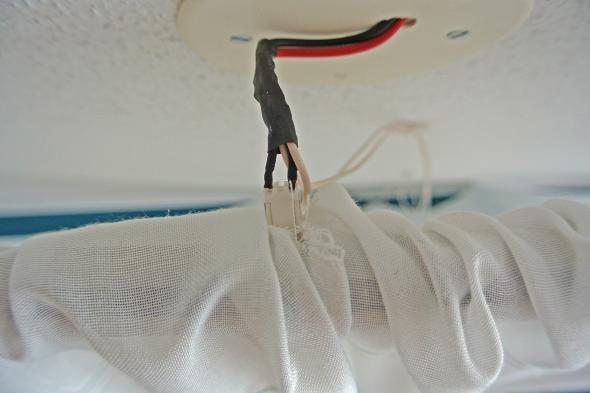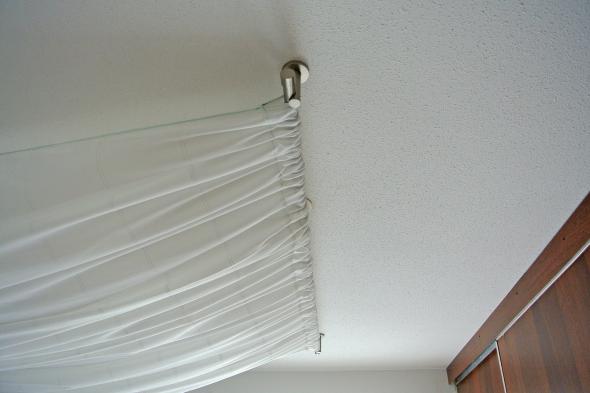 The coolest part: it's a lamp too! How cool is that?!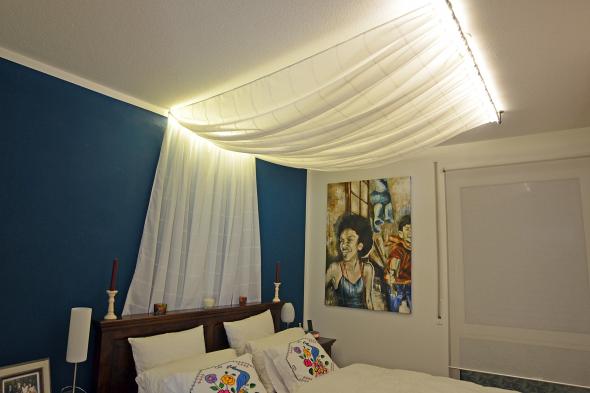 I think this is the last modification we will be doing in here. At least until we have kids and need the other room, which i haven't showed you yet, because i'm forgetful and lazy ;-)
xo...