Halloween...
---
I decided to split this last holidays into two post, after i noticed how long it would be, even if it was just pictures. So, here you have the first part: October 31st, Halloween!
I love Halloween!!! it's my favourite holiday ever! maybe because i love horror movies and the fall. My season decorations are mainly patchwork stuff that i got from my mother over the last years. I did the bats for the hallway with black paper and the templates from Martha Stuart. I also bought a bunch of smaller pumpkins to decorate all around.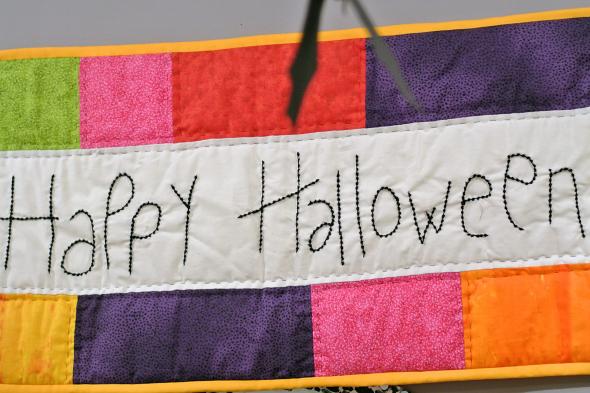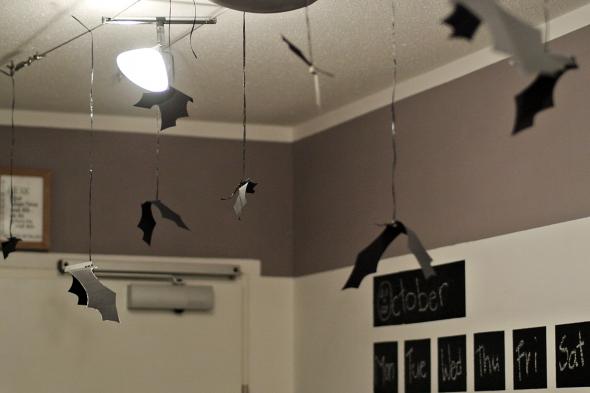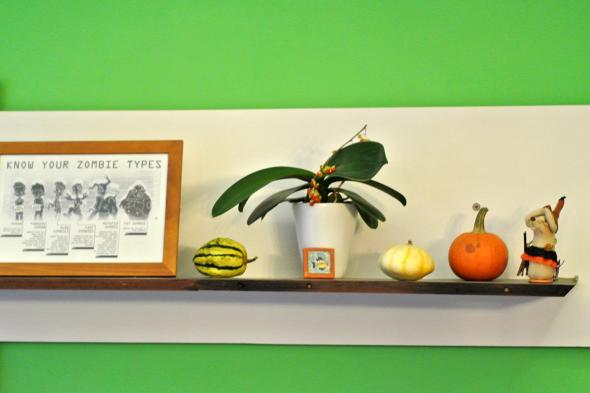 We always do a Horror Movie Night with whomever wants to come (mainly not girls, because oddly enough they don't like horror movies... duhhh). We used the pumpkin flesh to make a delicious soup for Día de Muertos. Every year Raul cooks the best Chilli con Carne ever! And i'm in charge of the sweet stuff: Gingerbread Cookies are always present and this year i made an Apple Crisp with raspberries and a Red Sangria.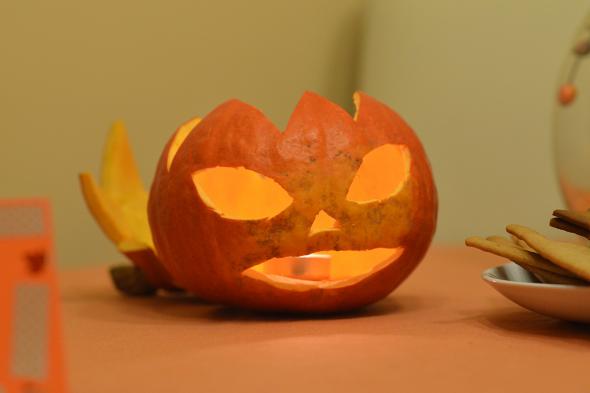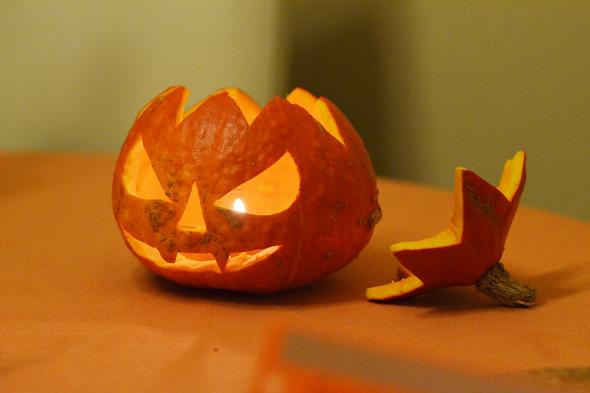 Our movie selection is mostly spontaneous, depending if there are good new movies, or also really crappy ones (that's always fun...). This year we got:
The Conjuring: i was sooo looking forward for this movie, but i have to say it was a huge disappointment. It's the perfect example on how to ruin a good story with a happy ending. Don't get the trailer fool you! It has it's good moments of course but it is a bad movie
The Conjuring - Official Main Trailer by FanReviews
Let the right one in: we actually saw it a couple of years ago, but like i said spontaneous decisions. I totally recommend you this one! Of course i'm talking about the original movie, not the Hollywood remake (which isn't bad either, but i prefer originality...) The story moves quite slow, but it's worth it!
Let The Right One In (UK Trailer) by LWLies
Sharknado: like i said, we also like watching crappy "horror", specially if it's already past midnight and we're all well fed and quite drunk. What can i say about this movie? well, it sucks!!! it's not even so bad that it's good again. It's just... a lot of crap
Best Halloween ever! How was yours?