Not quite finished but highly functional
---
Our closet is almost done! Weeeeeeeeee! We decided to keep the dresser and our nightstands and integrate them in the whole project. I thought about painting them a dark color too, but to be honest, it just would've been too much work.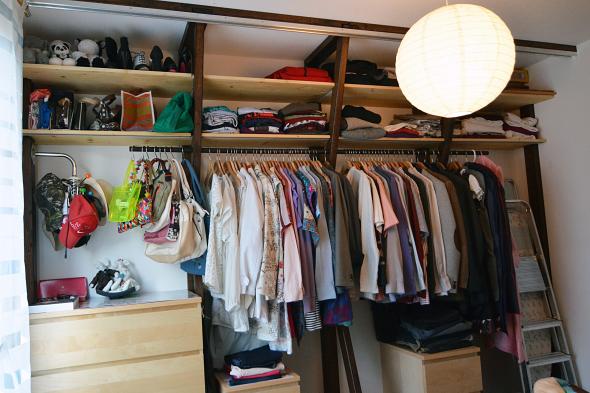 This is my side. I got the dresser for all the clothes that don't need hanging. Don't worry, the stuffed animals are not going to stay there ;-) and I want to get some shoe boxes.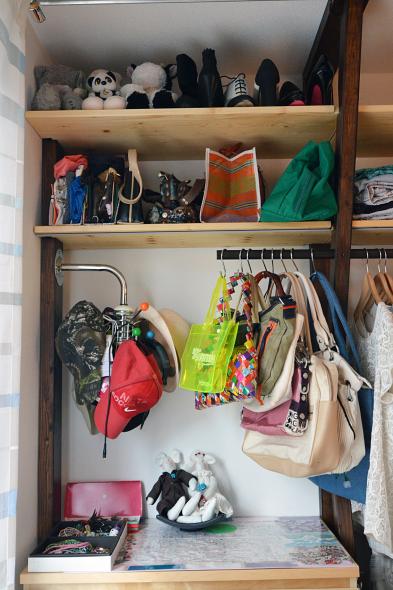 I got some hooks to hang the bigger bags, but i still need a "stopper" for that rail.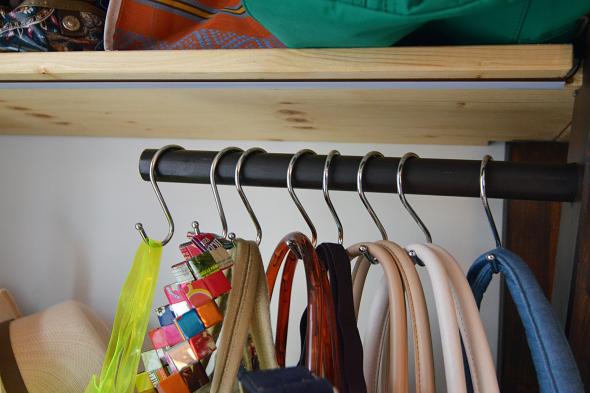 I've had this magazine files from IKEA for a long time now and decided to use some of them to organize my smaller bags, purses and clutches.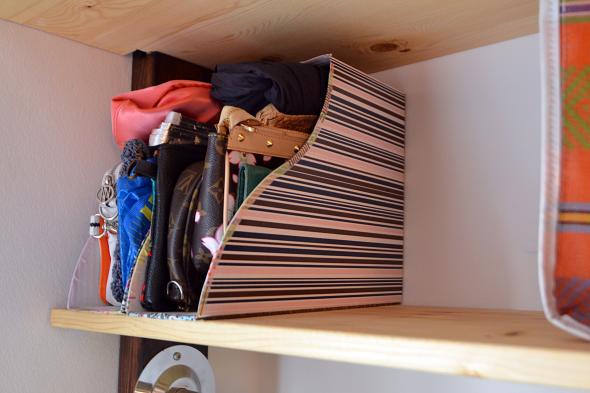 We used this hat rack to hang coats in our last apartment, but it has been gathering dust in the basement since we moved. We have another one in case somebody wants it! ;-)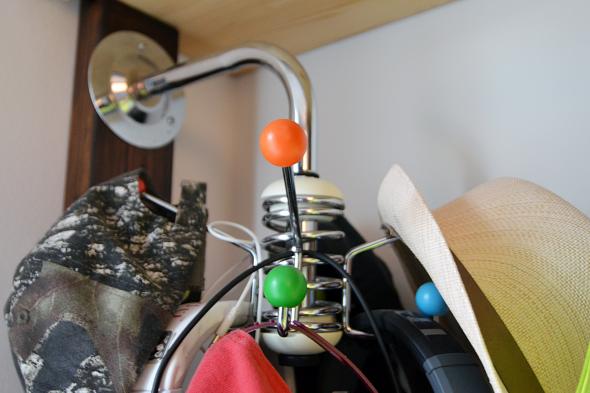 Since i didn't paint the other pieces and i did not want to look at their bare tops the whole time, i crafted some collages out of wrapings we brought back from Japan, origami paper and washi tape. I know i can barely see them, with things on top of it, but i like to know they're there ;-)
I know i'm a square but i LOVE matching hangers! It looks sooo pretty :-)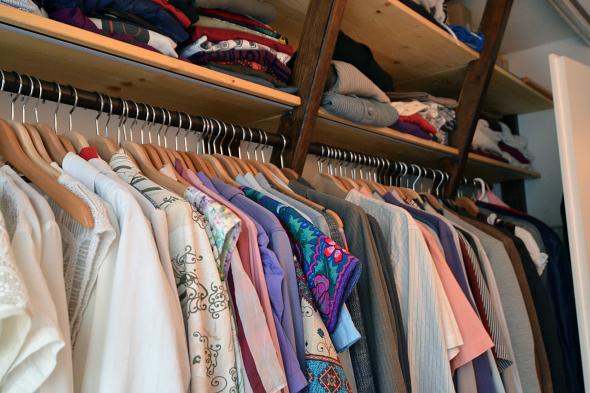 On the other end we decided to store all the other stuff we had lying around, like ironing board, vacuum cleaner, etc. 
We still have to build shoe racks in the remaining space. The doors are also missing and Raul worked really hard on a motion sensored lighting (which is awesome BTW!).
Isn't it cool?! We could make it work without doors, but Germany is this weird place where everything is a dust magnet! You brush it off and the next second, it's back!
Well, like i said, the construction is not very complex, but since Raul cut everything by hand, it was like a very big puzzle where not a single piece fit. But we made it so far and look forward to finish it :-)