T.G.I.F. #8
---
Well so much for my organization and my plans for posting regularly...
Our week was full of last minute plans, that threw my schedule out the window... but it was a fun week :-)
Last weekend we took Lola to the Isar river for the first time and she went nuts!!! That girl loves water! she was drinking it and 15 minutes after she would pee in the same spot hahahahaha... she was so much fun to watch! We invited some friends and ended up staying really late, but it was a nice day :-)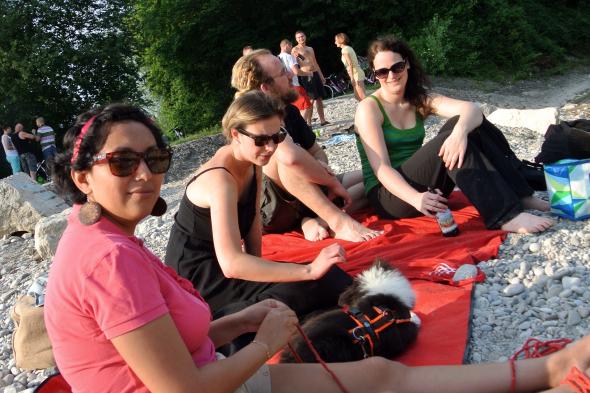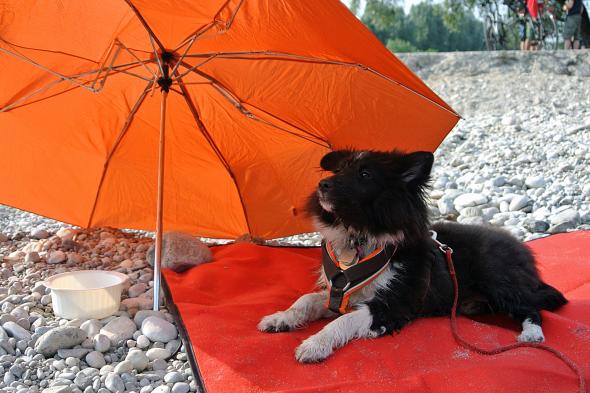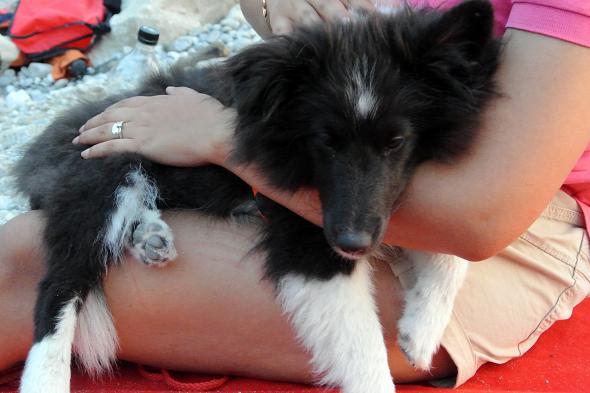 Yesterday we got to a summer party at the university. There was free food and beer! Afterwards we went to the rooftop of the metro station (they did a nice job there with the grass) and had a little nerd 90's party with the computer as our amazing boombox. Our friends were dancing like crazy and it was sooo much fun!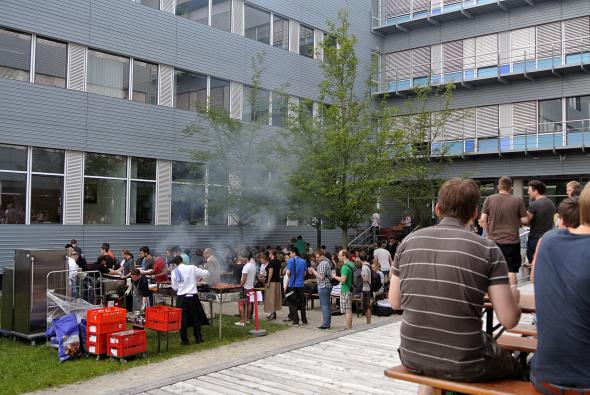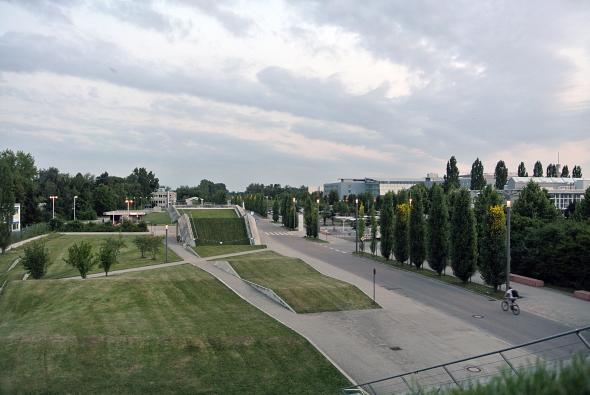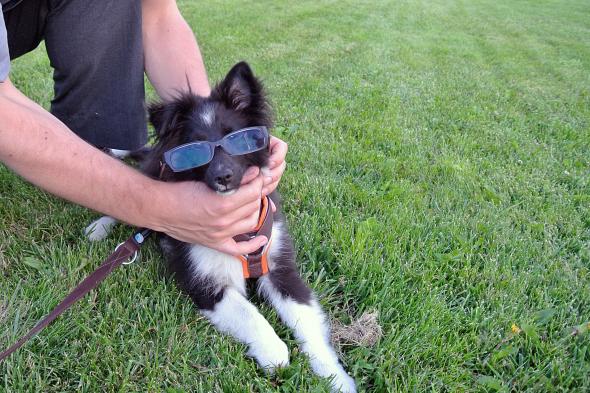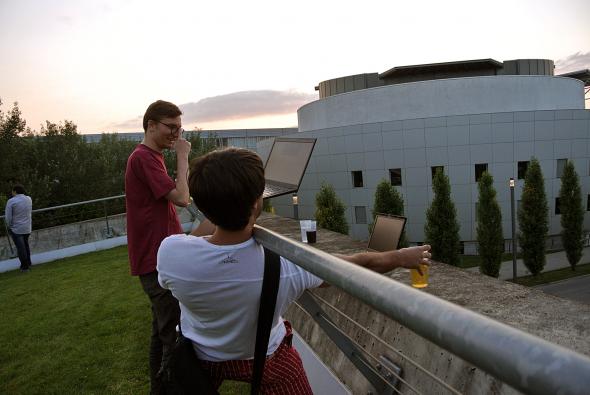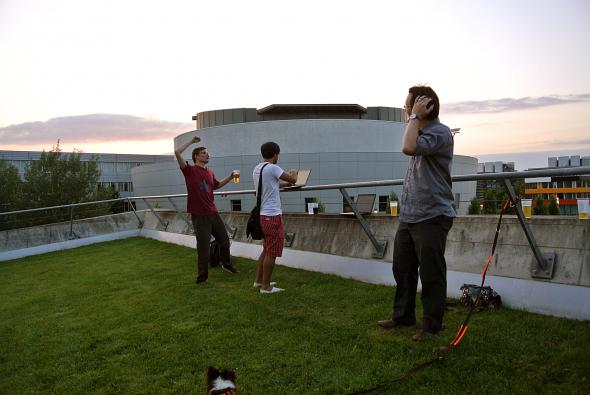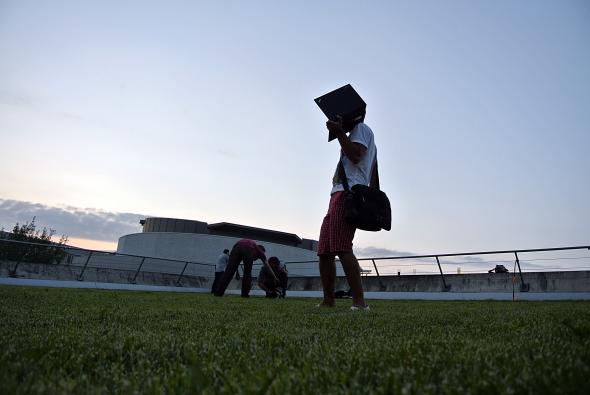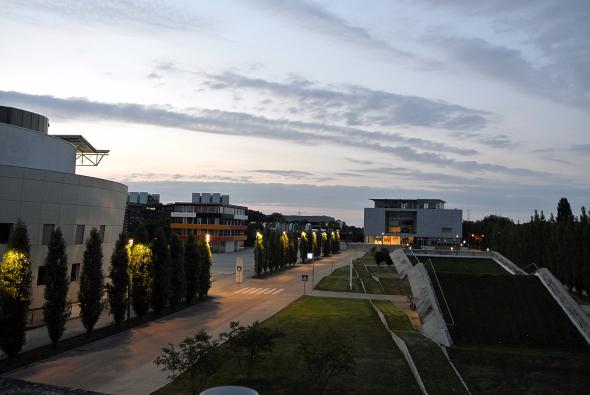 Today i think we are baking some cookies later and watching quality TV like Frauentausch, the german version of Wife Swap.
T.G.I.F. everyone!
xo...