Weekend Madness
---
This weekend was all about puppies, friends, holidays and worries.
I think i told you about Lola's Puppies Play Hour every saturday (?). It's so fun and Lola plays more and more every time we are there. We hadn't have the chance to take pictures because Lola spend almost the whole time like this...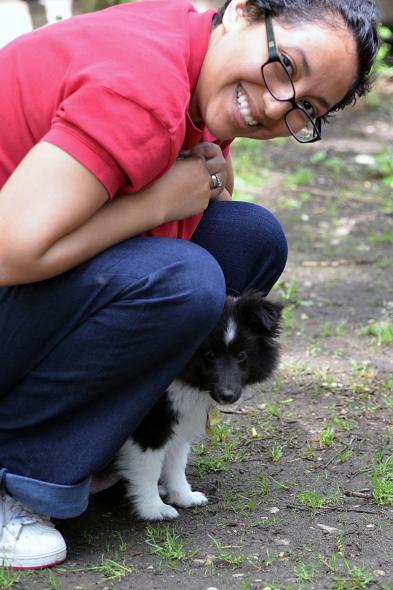 ... hidden between our legs.
But this saturday she actually played a little bit more with the other puppies.
Behold the cuteness: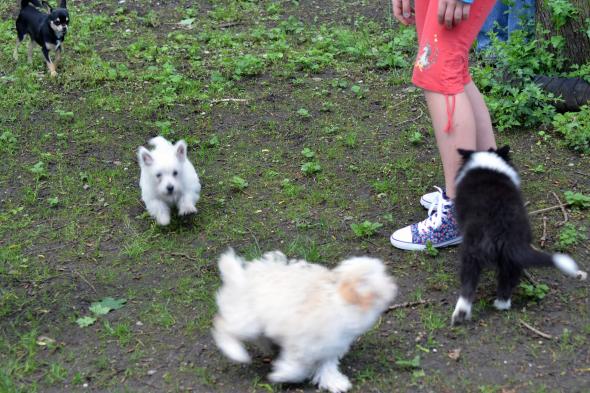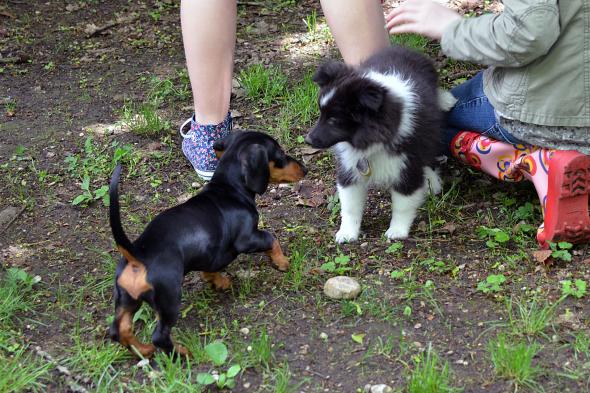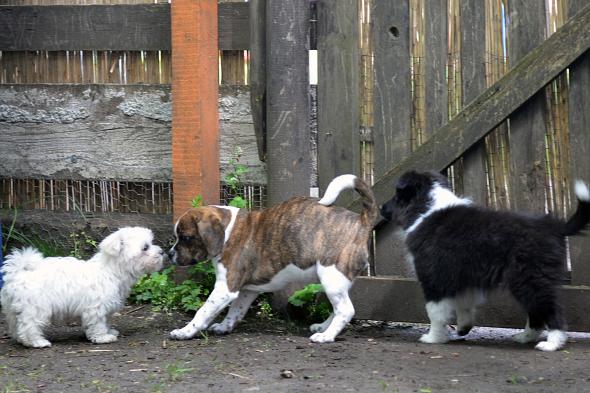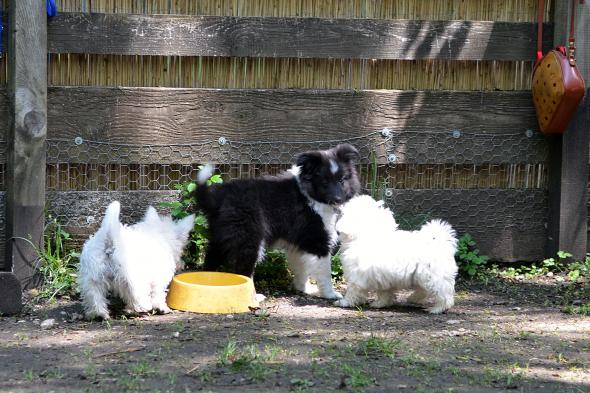 Of course there are bigger puppies, but we are in the "small puppy" group and it's ok like that. The bigger ones are crazy! ;-)
On sunday we invited some friends over to grill on our balcony, drink and of course to meet Lola.
I prepared a Chocolate Peanut Butter Torte. Of course my stuff NEVER looks as pretty as it should be, but it was really, really good!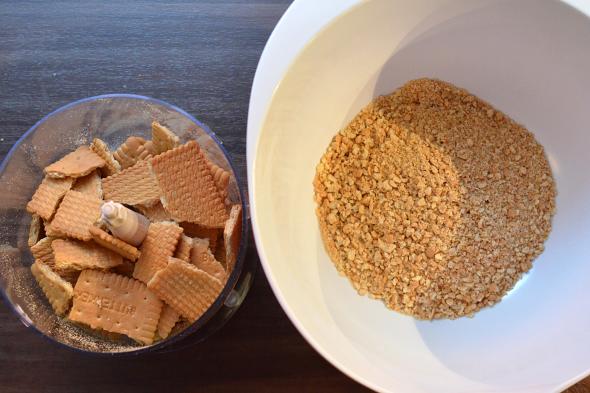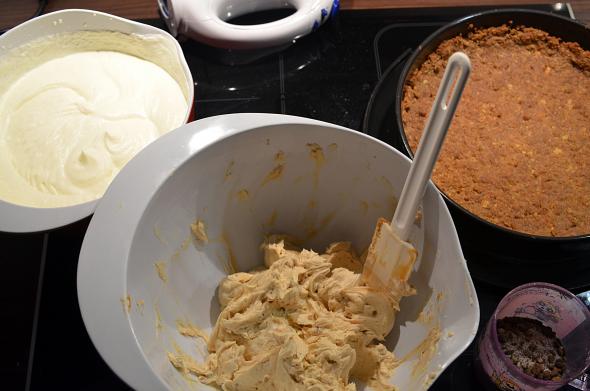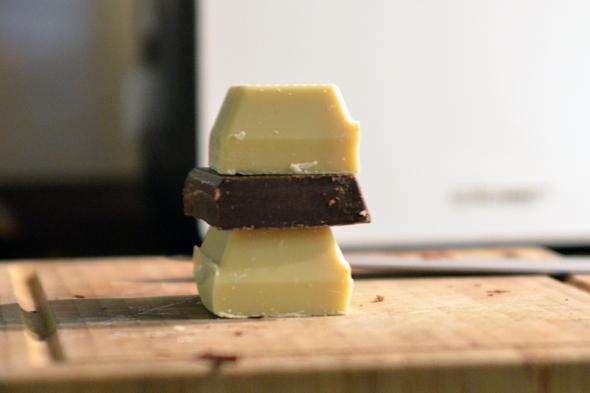 Yesterday was a holiday here in Munich and we spend the day worrying about Lola because she got sick. She has cystitis and had to pee every 5 minutes. I took her today to the vet and she got an injection. She is practically comatose right now. The vet said she would be very very tired and that i should just let her rest. Let's hope she get's better soon!
How was your weekend?
xo