T.G.I.F. #1
Posted by
beritas
| On Friday, 8 March 2013
I don't know what it is about fridays, but they make me really happy :-)
At work everybody is so relaxed and so looking forward to the weekend AND i get to go home early! weeeee!
My husband usually has training on friday evenings, so i have the rest of the day to myself. That means that i can watch, eat & drink whatever i want, without anybody telling me that chocolate is not dinner!
I have developed a friday ritual where i come home and listen to Katy Perry's "Last Friday Night" over and over again with the volume all turned up until inspiration hits me.
Katy Perry - Last Friday Night (T.G.I.F... by Henrietta-Aime-Fumer_Tv
For this friday i decided to make "Baked Coffee Cake French Toast" from the Joy the Baker Cookbook.
You don't need a lot of stuff, it's really easy to make & it's delicious!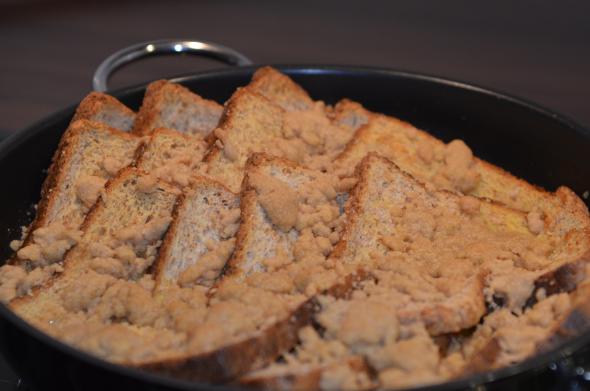 I paired it with some Baileys & the 3rd season from "Keeping up with the Kardashians".
What's your friday ritual?
T.G.I.F. everybody!
btw HAPPY INTERNATIONAL WOMEN'S DAY to all strong women out there!
xo 
Comments Block 2
Post date:
Friday, 21. March 2014 - 9:27
Comment:
My friday ritual is getting home early after spending some time at the university or the library nerding around and taking out my pants! I hate pants! It's a lot more comfy to walk around the house in shorts isn´t it?
p.d. I love you Bere!
Post date:
Sunday, 10. March 2013 - 18:18